Axeans leadership
Expert strategy consultants with strong industrial background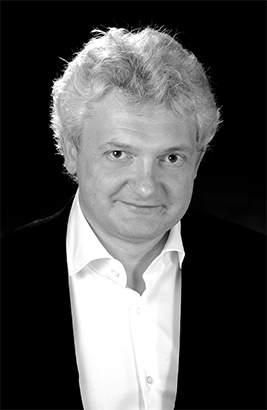 Franck Herbaux

Managing Partner
Franck Herbaux is the President and founder of Axeans. Franck is Partner for strategy, M&A and performance improvement programs.
Franck has over 10 years of management consulting at A.T. Kearney and Arthur D. Little, and leverages a deep expertise in the energy, telecom, media, e-commerce, consumer goods & process industries. He notably created the global Media / E-commerce practice for Arthur D. Little worldwide.
Franck has more than 10 years of corporate experience with the business development of the Upstream division of Total, in various geographies: Middle East, South East Asia, South America…
He is also a former member of the board and executive in charge of Business Development & Performance Improvement of Flexitallic, a Private Equity owned company.
Franck Herbaux graduated from Ecole Polytechnique and the French Petroleum Institute. He is fluent in French, English and Spanish.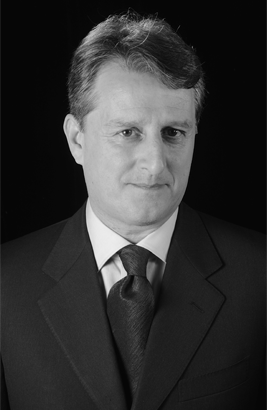 Giovanni Drago is Partner of Axeans for Operations, M&A & Technology.
Giovanni cumulated over 20 years of experience as top executive, management consultant and entrepreneur. He developed an expertise in the energy, automotive, aerospace, marine, chemical, metals and materials industries.
As entrepreneur and CEO, he created a venture in Singapore, producing biofuels & vegetal protein from the offshore cultivation of micro-algae.
Giovanni managed the operations of two divisions of Thomson, engineering and marketing departments of Valeo and the innovation and business development teams of Winoa (world leader of steel abrasives).
He performed more than 20 due diligence in both growing and distressed companies.
Giovanni graduated from Politecnico Torino, Ecole Centrale Paris and Chicago Booth MBA. He is fluent in French, Italian, English, German and Spanish.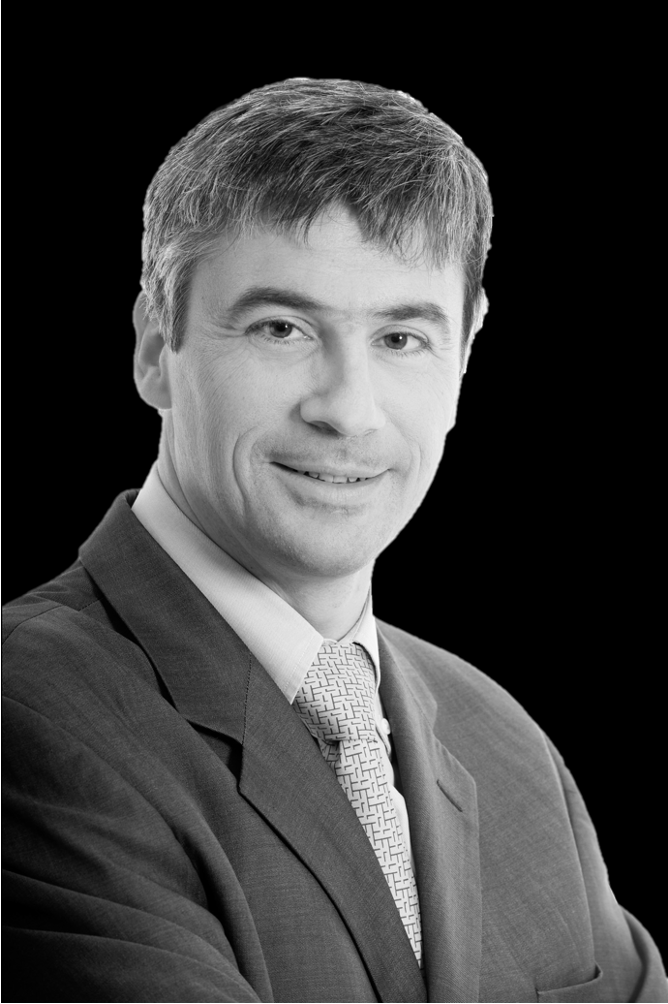 Olivier Dambricourt

Senior Advisor
Olivier is a Senior Advisor at Axeans, specialist in the Defense and Naval industries, and others mechanical industries.
Olivier is an entrepreneur with a strong multisectoral experience and the Founder and President of Industries Dambricourt, specialized in transformation.
Olivier held various responsibilities in different industry groups, including PMI and start-ups. He is currently the CRO of a SMI in B2B2C products (11 M€ revenues).
He is the former CEO of Submarine division of the Naval Group (880 M€ revenues) and has an extensive experience at the French Defence Procurement Agency (DGA).
At Rhodia (Solvay), he was responsible for the Open Innovation Strategy at the R&D Department and New Energies & Recycling Project Director at the Energy & Services Department.
Olivier is also a former technical counsellor to the French Ministry of Finance & Industry.
Olivier has graduated from Ecole Polytechnique and ENSAE, specialized in space and aeronautics.
He is also member of the "Centre d'Etudes Prospectives & Stratégiques" and auditor at the 66th National Session of the Institut des Hautes Etudes de Défense Nationale (2013 – 2014).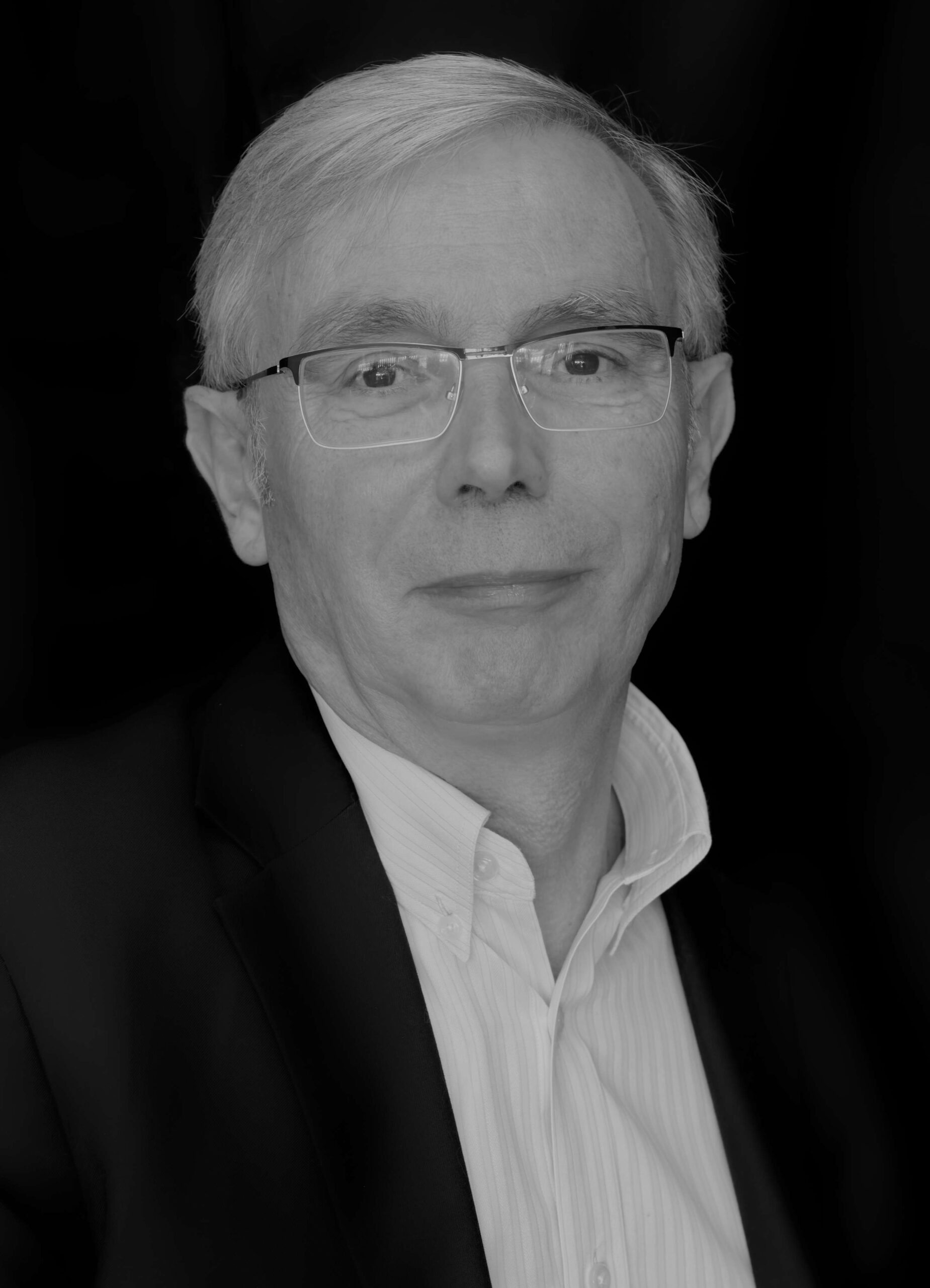 Philippe Despagne

Senior Advisor
Philippe Despagne is Senior Advisor at Axeans, specialist in the O&G, marine, telecoms and electronics industry.
Philippe has cumulated over 10 years in change management, commercial development, contract management and M&A operations in Europe Asia and Western Africa.
Philippe is the former CEO of Honeywell SA France and HPS for Western Africa (Gabon, Cameroun, Côte d'Ivoire, Sénégal) involved in the O&G, petrochemicals, F&B segments. He has developed contract management expertise with major national O&G companies in Africa.
Philippe used to be at the GM of the global Marine Department of Honeywell, for 9 years and is the former CEO of Andrew Telecommunications in France.
Philippe has graduated in electronics and management.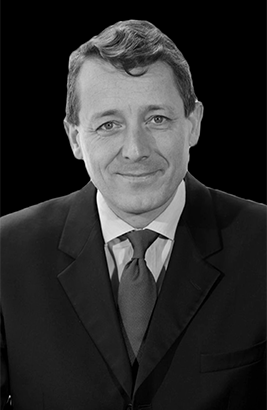 Cédric Dugardin

Senior Advisor
Cédric Dugardin is Senior Advisor at Axeans, specialist in the retail industry.
Cédric is the former CEO of Quick Group. He designed and steered Quick Group turnaround, leading to a dramatic recovery of profitability. He led group refinancing on the high yield bond market and organized sale of the group.
He has more than 20 years of experience as CFO in tobacco, retail & food industries, and as an M&A and financial advisor.
Cédric ran the international expansion and integration of the Altadis Cigarette Division (Seita) in various countries (Korea, Russia, Morocco…).
Cédric graduated from IEP Paris and London School of Economics. He is fluent in French and English.
24 rue Ledru Rollin
92150 Suresnes, France